CHAPTER 02 THE FIVE ELEMENTS FROM NIMPH WITH MARTA OCHOA
In this CHAPTER 02 collection we would like to introduce the five elemets of NIMPH's world, 5 elements like 5 letters from NIMPH.

One for every part that together with the others consitutes de the basis of NIMPH's world. The balance between these elements is essential for the stability and existance of NIMPH.

They also represent the houses for the creatures that inhabit NIMPH.Read through to know which one you are!
BUTTERFLY: NATURE

The butterfly symbolizes nature, core of NIMPH's inspirational imagery and world.

The butterfly is one of the five houses from NIMPH. It is the powerful house of metamorphosis and change, also represents beauty and fragility.

Creatures from this house have a strong connection to nature and are usually free spirits bound to nothing and ready for the next turn in life.
BLOB: AETHER

The blob is representative of the house of aether.

In NIMPH's world this house represents transparency, non materiality, the vaccum. It is the purest of all essences of NIMPH, it is not percieved by humanly senses and is in carge of holding together NIMPH's community.

It is the only elements that does not host, but is present in every other element.

SPIRAL: SPIRITUALITY

The house of the spiral represents the connectivity with the divine, it is the bridge between the ego and the cosmic awareness. It is in constant expansion and it represents eternity.

It hosts creatures undergoing a spiritual journey and personal growth. They are characterised by tinner stillness and peace. Most will be gifted with a tranquil voice tone.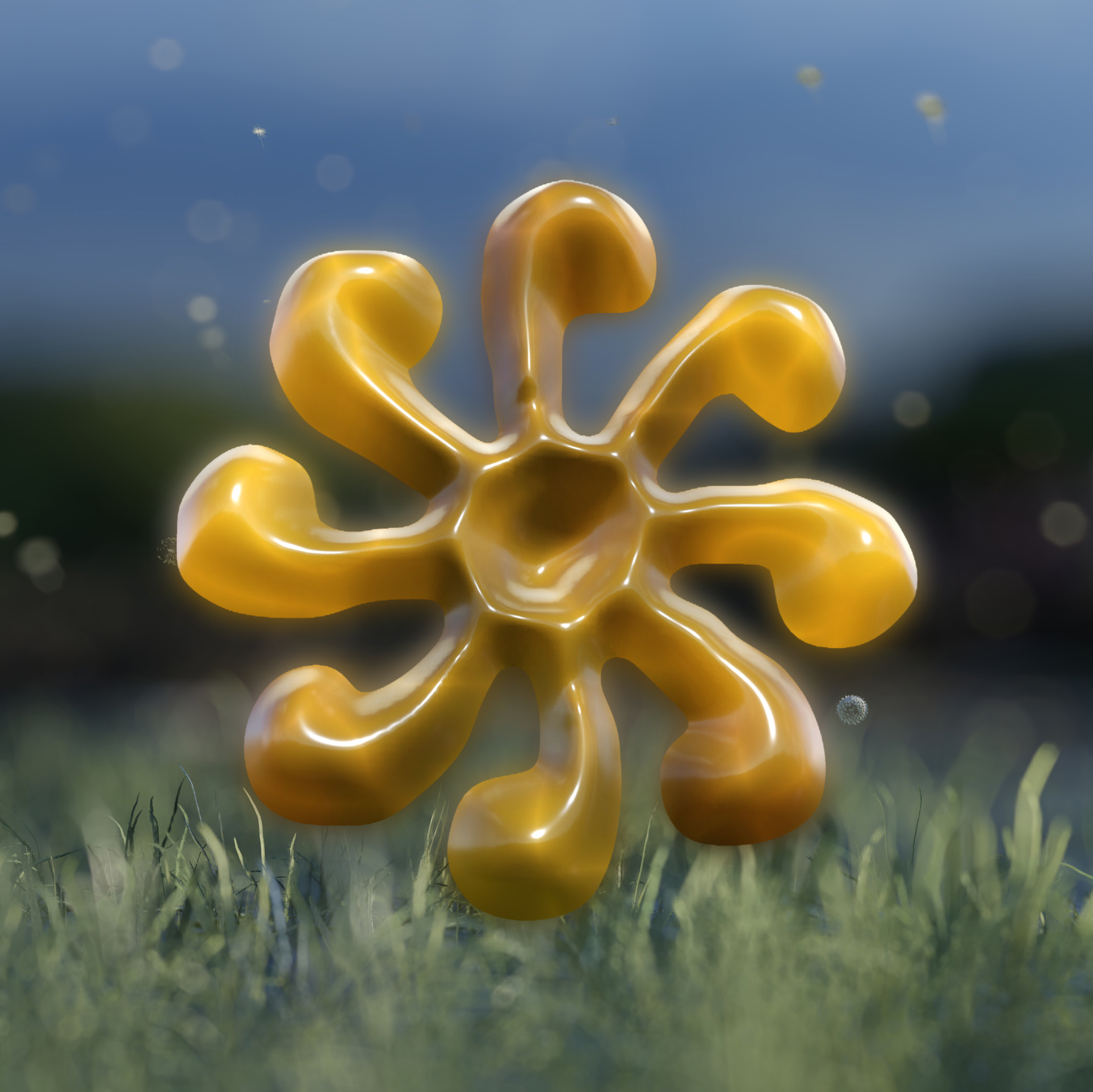 SUN: LIGHT

The sun represents protectiveness and power. The sun is daylight, brightness energy and source of life.

Creatures from this house are active, warm, giving and loving. An explosion of energy scattering to all directions. It is one of the poles from NIMPH's world, and is only in balance thanks to its oposite sign: the moon.

MOON: DARKNESS

The moon represents the night and the darkness. The power of the occult. The moon is the opposite element to the sun. The balance of the two creates the perfect harmony to the world of NIMPH.

Creatures from this house are magical, passive and receptive. Usually daydreamers, solitary souls who need time alone to re-charge.

CREATIVE DIRECTION BY
PATTY MAÑ
3D ELEMENTS DESIGN AND ANIMATION BY
MARTA OCHOA
SOUND DESIGN AND PRODUCTION BY
MARX GUARDANS