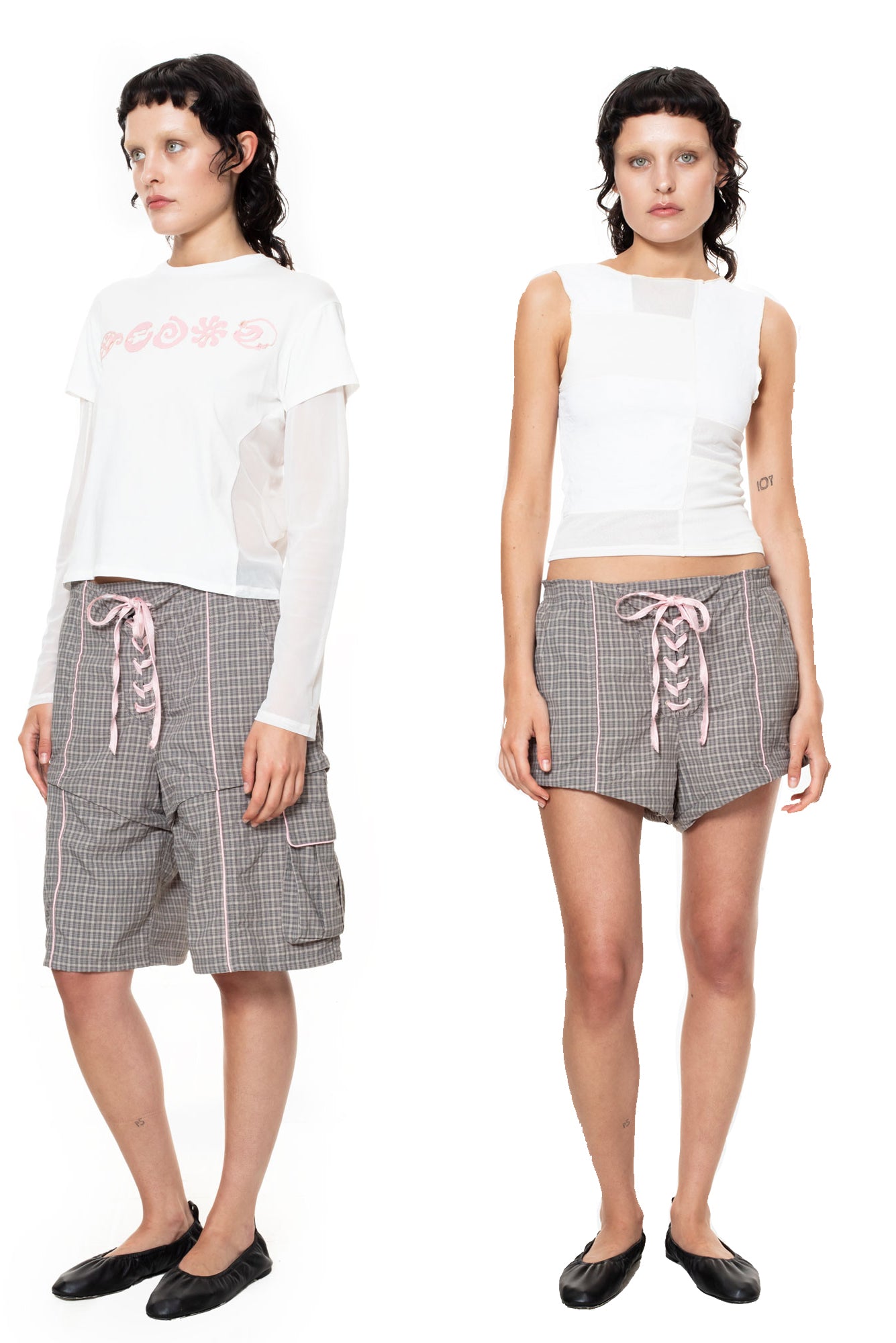 Convertible gender-neutral oversized bermuda shorts with side cargo pocket and laced up front.
Detachable zipped bottom turns the bermuda into a short. Contrasting pink satin piping throughout. Elasticised back, fits a wide variety of bodys. 6 style pocket. 
This garment is produced using 100% dead stock technical cotton vichy.
Limited run.
Made-to-order in the heart of Barcelona.
All orders before the 30th November will be ready for Christmas. if you have any questions write to us at hello@nimph.es