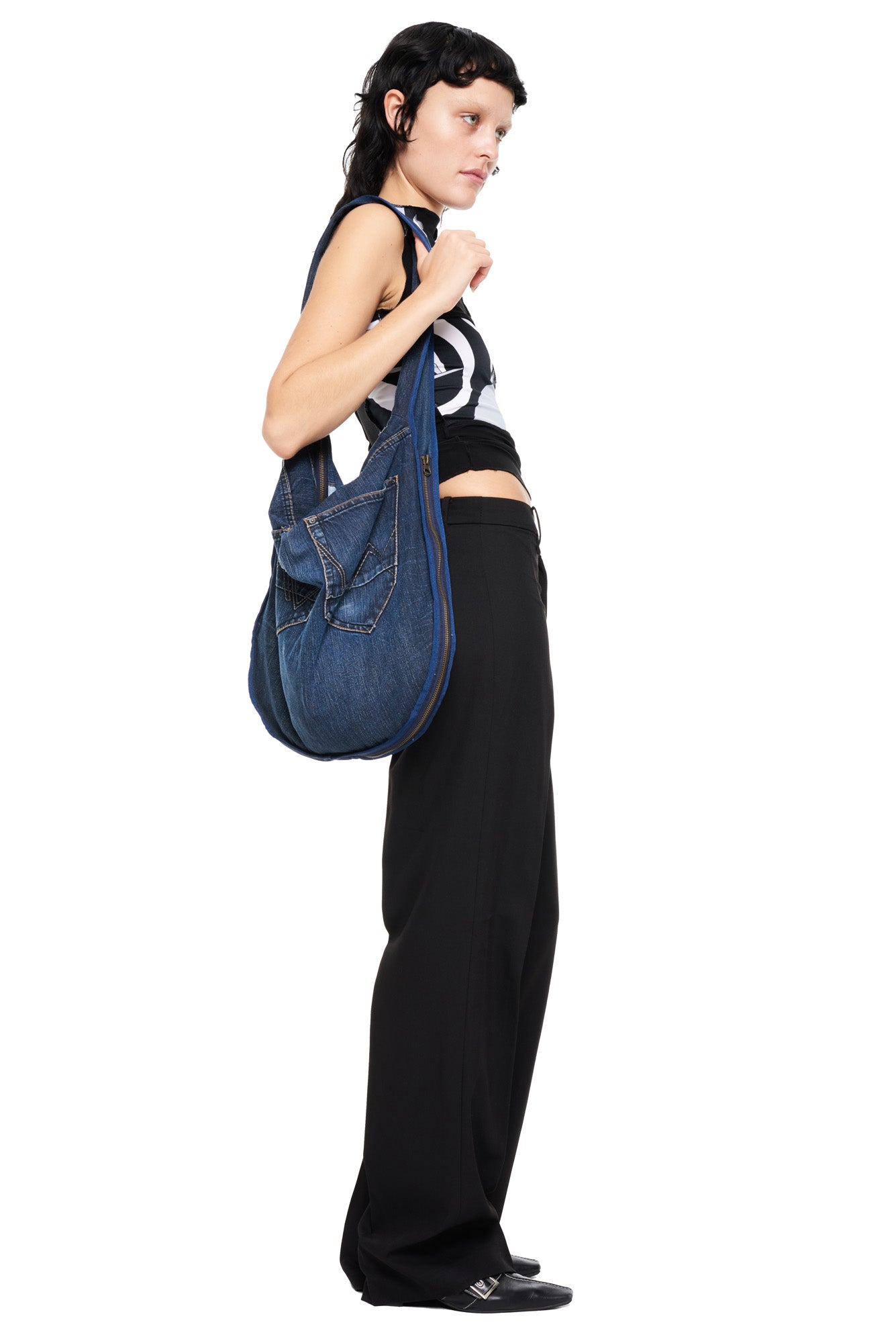 This bag is 100% upcycled from second-hand denim and shirts.
It features three different denim shades and qualities. Patchwork front and flat back. Three patch pockets outside, one inside, zipper closing. Lined with upcycled cotton shirts.
Double-sided zipper along the bottom and sides makes it possible for the wearer to adjust the size.
Due to the nature of upcycling the outside and lining in each piece will vary slightly.
Made-to-order.
Limited run.
Made in the heart of Barcelona.
All orders before the 30th November will be ready for Christmas. if you have any questions write to us at hello@nimph.es