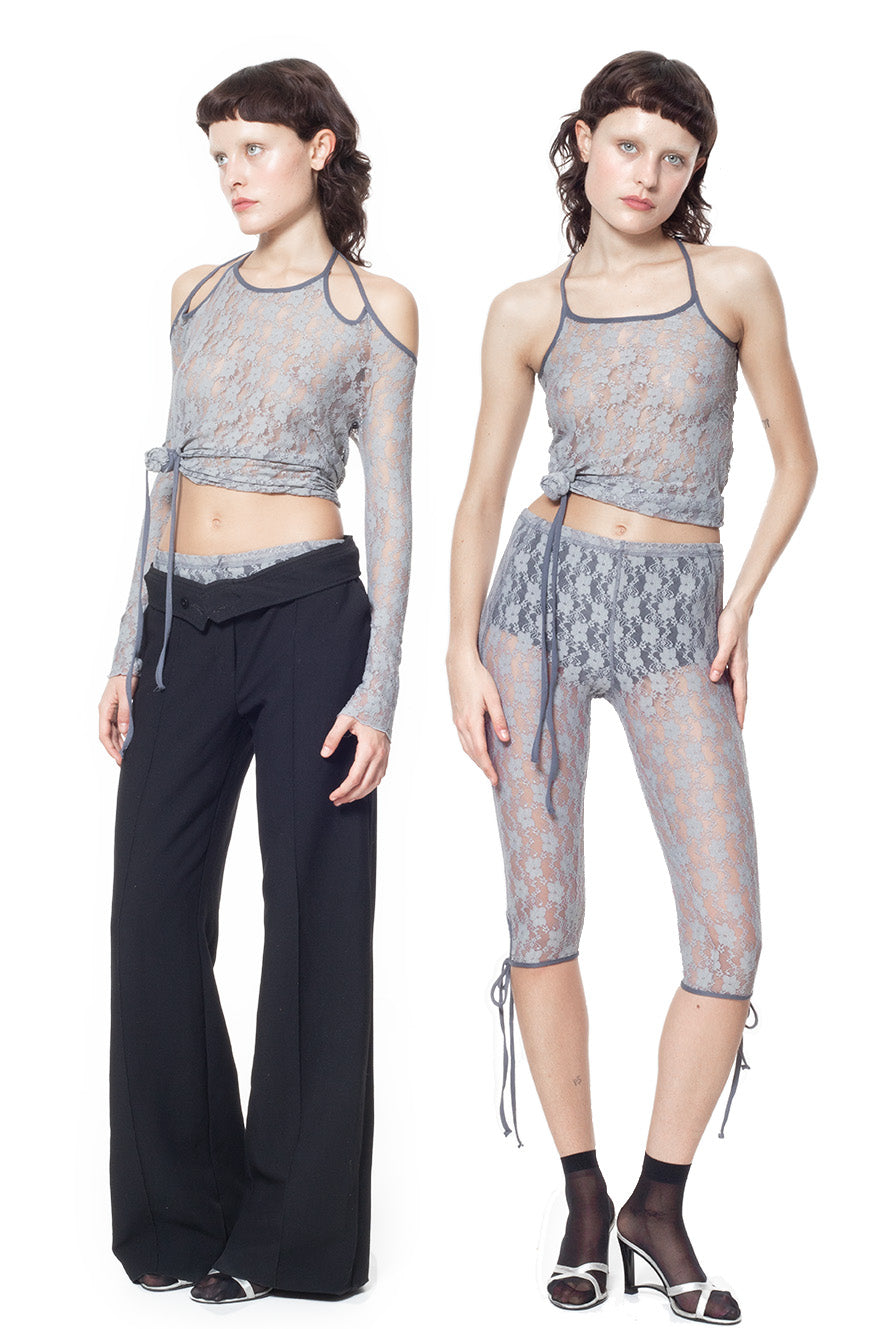 Versatile multi position flower lace long sleeve top. Can also be worn as a tank top with open back. Or tied at the front. Finished with viscose piping throughout.
Can be worn as a longsleeve or a tank top. Wear it down, or style it with a flower on the side. Play around with the tendrils!
Made in the heart of Barcelona.
All orders before the 30th November will be ready for Christmas. if you have any questions write to us at hello@nimph.es