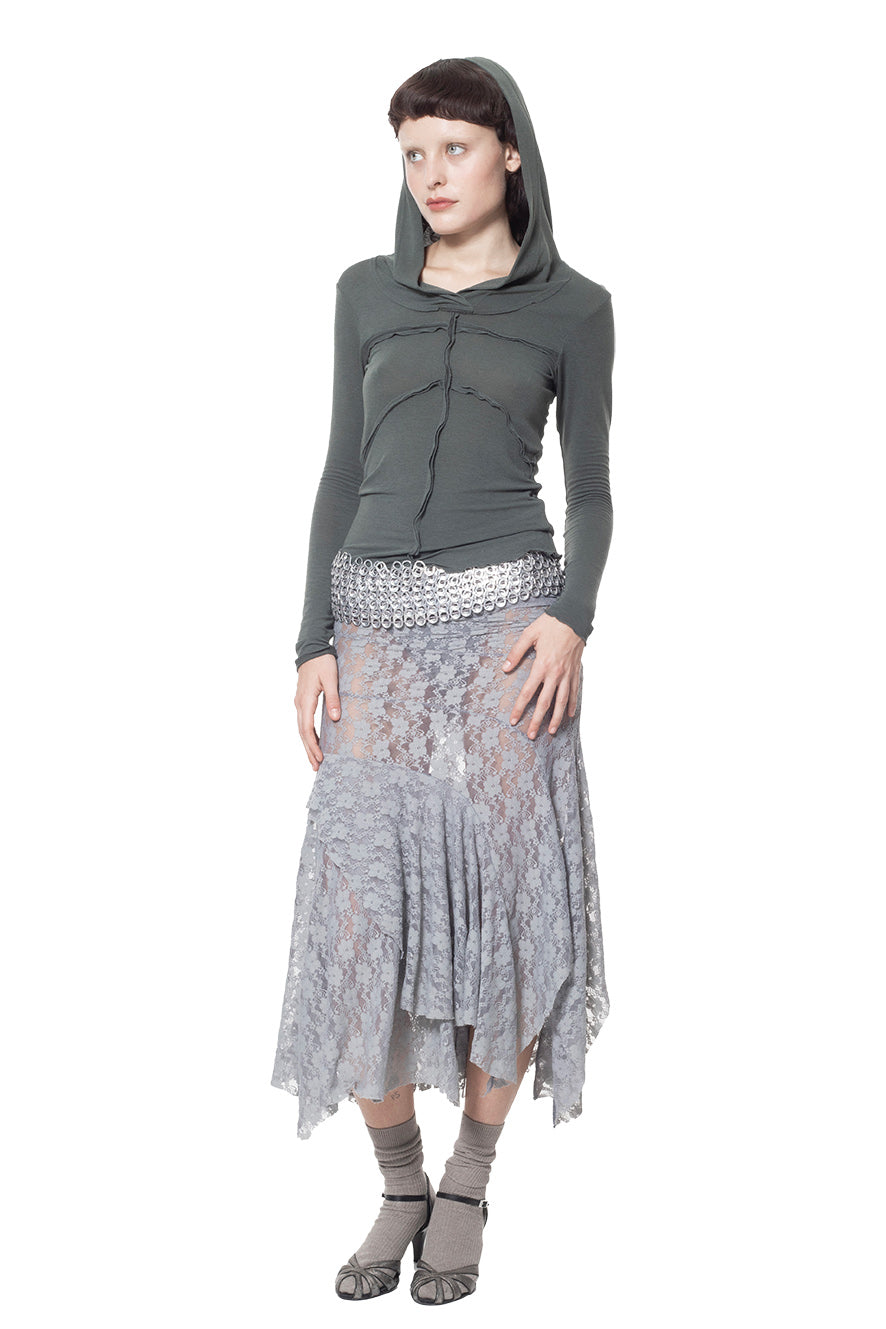 ultra soft longsleeve hooded semi transparent jersey top with panelled construction. Outside seams throughout. Pearl finished.
Style it as an elegant off shoulder top or a hooded cozy top.
This garment is produced using 100% dead stock soft lightweight jersey. Stock is limited with Original fabric.
Made in the heart of Barcelona.
All orders before the 30th November will be ready for Christmas. if you have any questions write to us at hello@nimph.es