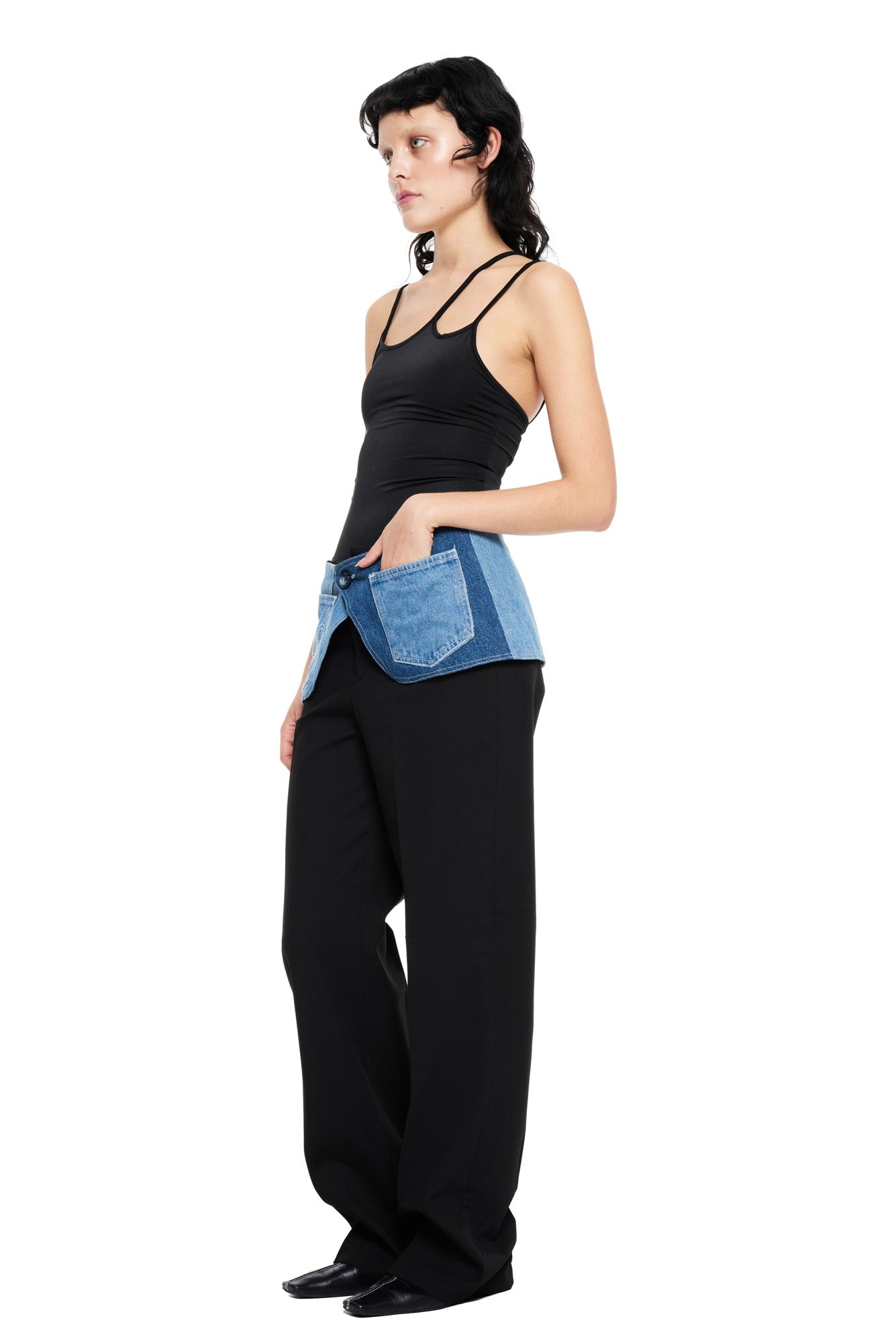 Up cycled denim belt microskirt with pockets. This piece features two different denim shades and qualities. The front closes with button saved from discarded clothing. Fully lined with up cycled shirts.
This garment is 100% upcycled from second-hand denim and vintage shirts. Due to the nature of up-cycling the denim used in each piece will vary. And the Tone of the lining as well.
Made-to-order in the heart of Barcelona.
All orders before the 30th November will be ready for Christmas. if you have any questions write to us at hello@nimph.es