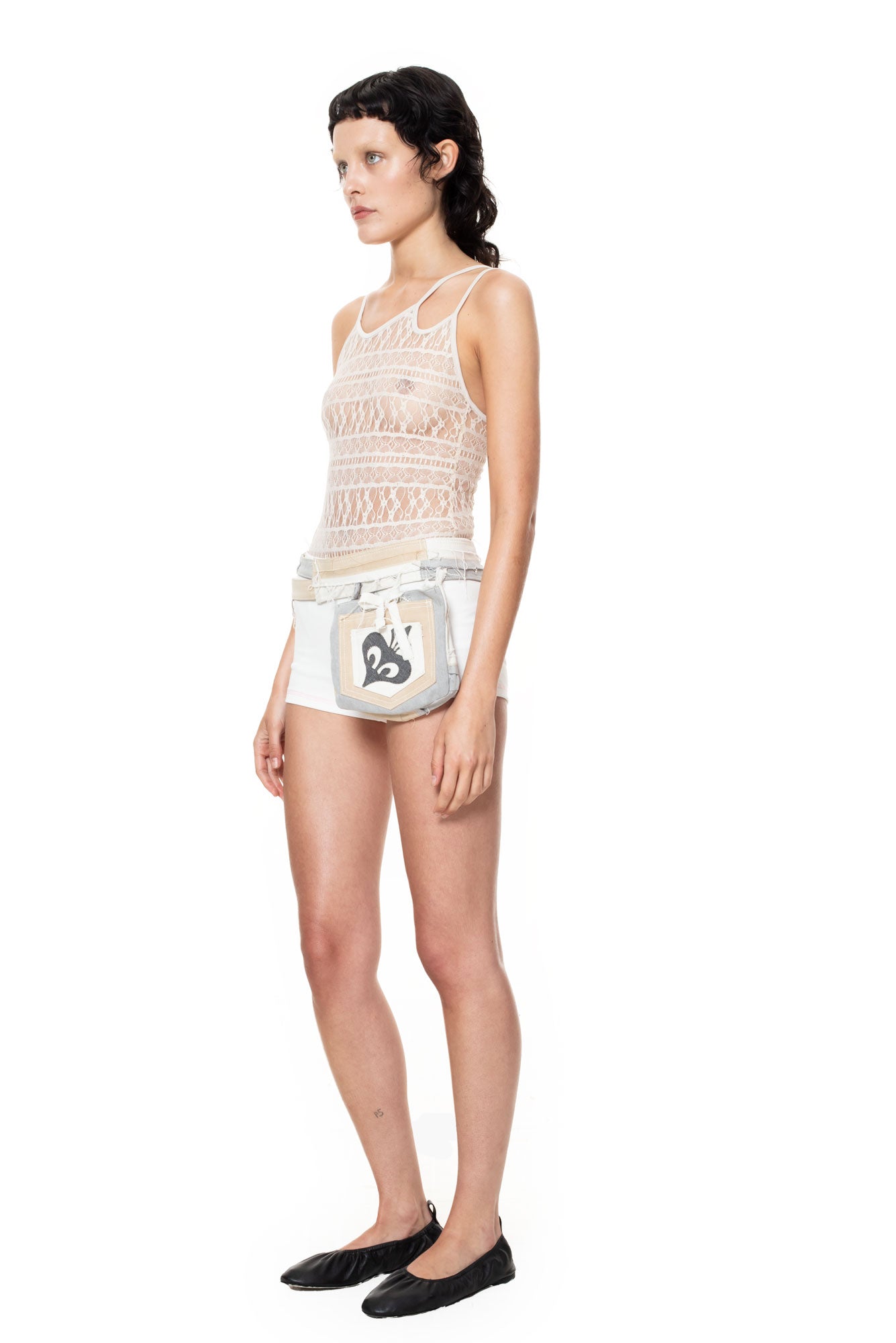 Up cycled denim belt with detachable pouch. Raw hem details. Top stitching throughout. Features our AMORE HARDCORE "Key" motive in laser cut.
This garment is 100% upcycled from second-hand denim. Due to the nature of up-cycling the colour shade of quality will vary slightly to the pictures as every Item is unique. 
 Made in the heart of Barcelona.
Please note that all our garments are made-to-order. We require up to 15 business days from purchase date to produce and ship your items. if you have any questions write to us at hello@nimph.es