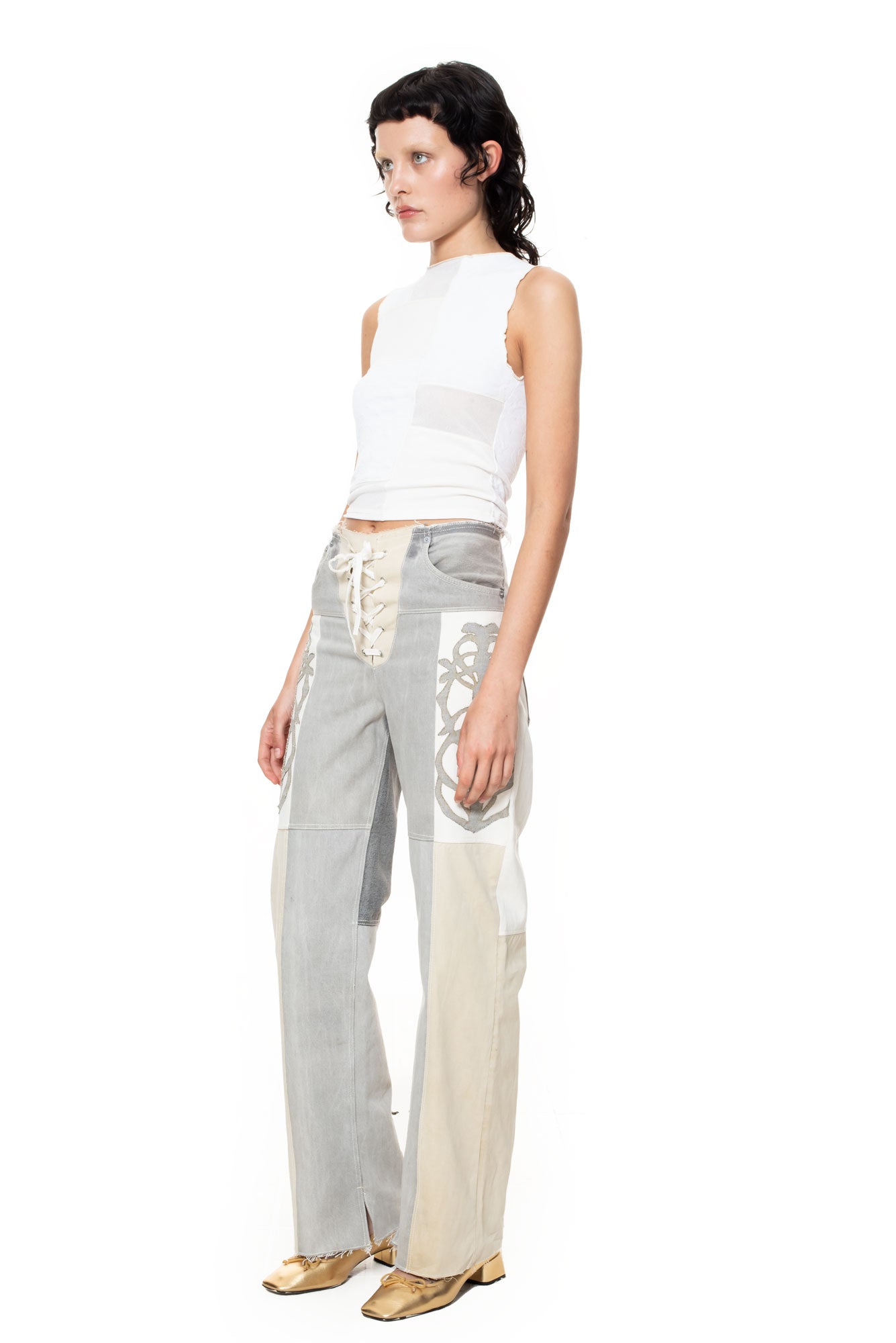 Mid rise gender-neutral up-cycled denim and cotton jeans. Laced up front. Laser cut Lock motif on front legs and Key motif at back pockets.
Panelled construction, wide leg fit with opening at the bottom inside of leg. Features three different denim shades and qualities.
Due to the nature of up-cycling colour shade of quality will vary slightly to the pictures as every Item is unique. 

Made-to-order in the heart of Barcelona.
All orders before the 30th November will be ready for Christmas. if you have any questions write to us at hello@nimph.es
TRISTAN KEY AND LOCK TROUSERS